K. V. KUGANATHAN (MSc in IT Consultancy , BSc Hons, MBCS)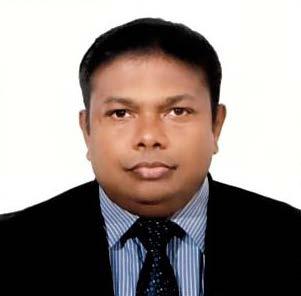 I was very delighted to see a book title "Science of Fortune" at the house of my friend Mr. Selvaretnam. At once it struck in my mind that I should meet 'Guru swamyji . Since 2007 I have been trying to meet the Swamyji but did not materialize till 2008. Indeed my happiness started in 2008 when I met the Guru soon after my wedding. We planned our honeymoon in India and on landing at Chennai met Swamiji and got his well wishes and blessings. On his advice my wife's name has been changed as Bhagyaa and with that she is 'Bhagyam' in my life (Bhagyam means prosperity). Since then I am very close to Swamiji and his family. Each and every step in my life I have been obtaining his advice and blessings and that gave lot of confidence. On 2nd July 2009 we were blessed with a baby boy and he blessed him and wonderfully named the baby as V. K. Sarvesh.
Each and every guidance and blessings from Swamiji took me to a different path and a turn in life. So much so there has been steady progress in my work place and studies. Presently I am reading for Phd. in 'Green Computing and E Banking'. In 2014 I was in mid of the storm as I got a great opportunity to work in another Bank with better prospects and that was a turning point in my life. However Swamiji guided and gave his blessings to take up the golden opportunity and that gave me lot of strength and power. Now I realized the Importance of the role I have to fulfill for the Finance Community and contributing to Green and Environmental friendly financial services. Everyone has a fortune, It's simply a question of good guidance . "My Fortune" book is an education that meshes with talent and lots of luck. In life guidance and blessings are like fuel to space racket. My family and I appreciate very much his companion. We are certain that you will come out with wonders through your numerology research which will rise to a powerful guidance.
Back to testimonials